HOW CAN WE HELP YOU TODAY?
EMPLOYER SERVICES
Are you an employer that needs to fill vacant positions, has had difficulty identifying qualified employees or has a desire to upgrade the skills of your existing workforce? The MassHire Bristol Workforce Board in tandem with the MassHire Bristol Career Centers can assist in connecting you with grant programs designed to meet you needs as well as identify a talent pipeline to fill vacancies within your company.
Access to Professional Account Representatives and Account Management Services: Account management services include solicitation, posting and dissemination of job orders, referral of qualified applicants for job openings, and internet listings.
Employer Recruitment Services: Employer recruitments are conducted by all Centers. Both the employer and the specific Career Center hosting the event are responsible for marketing and outreach. Customized recruitment will be implemented for any new employer to the Workforce Investment Area. Staffing resources will be shared among the three Career Centers to provide technical assistance to any area business.
Initial Pre-screening of Applicants Prior to Referral: Based on the qualifications desired by employers when job orders are filed, Career Center job developersor Employment Services Account Managers will pre-screen applicants for job openings prior to their referral to the employer.
Labor Market Information, Information on Applicant Pool and Qualifications of Potential Applicants: As requested, employers are offered information on the Workforce Investment Area's labor market, the characteristics and skill levels of the available applicant pool, information on those qualified job seekers who are currently seeking employment and prevailing wage data.
Access to Talent Bank: Interested employers may receive information on the qualifications of individuals currently seeking employment. Employment Service Account Managers or Career Center Job Developers can provide employers with the resumes of qualified job seekers and may contact the job seekers on behalf of the employers. This represents an easily accessible pool of local applicants.
Information on Local Availability of Training Grants, Skill Development Opportunities and Referral to State Funding Resources: The MassHire Bristol Workforce Board will provide interested employers with information on local or state sources of funding for training and employee skill development, along with information on how to access the funds.
Information on Working With Individuals With Disabilities: Career Center partners offer technical assistance to employers working with the disabled and on the Americans With Disabilities Act compliance issues. Employers may also receive guidance on accessing auxiliary aids, devices and services for individuals with disabilities.
Information on Unemployment Insurance: Employers are given information on their rights and responsibilities under Massachusetts' Unemployment Insurance system.
Information on Employment Legal Issues: Representatives of the Massachusetts Attorney General's Office are regularly stationed at the MassHire Fall River Career Center, providing employers from large and small businesses with information on Work Opportunity Tax Credits and Welfare to Work tax credits, along with filing assistance.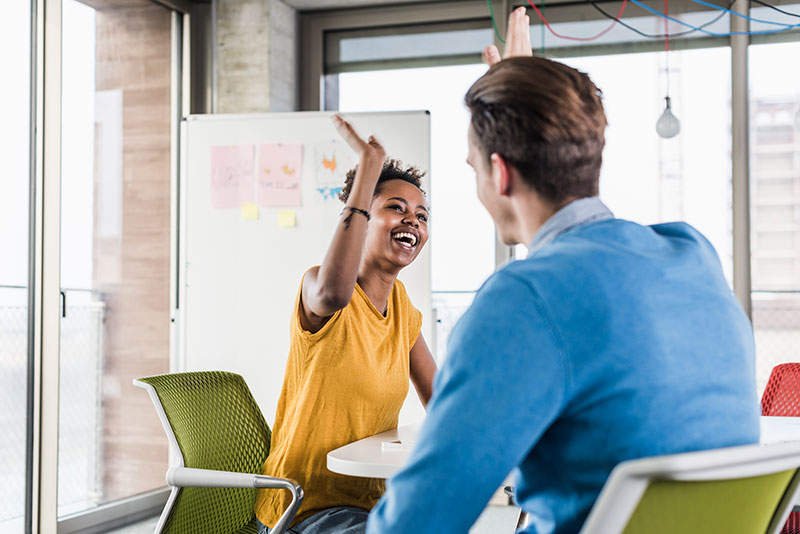 Contact us with any other questions or inquiries that you have, and we will do our best to get you the answers you need.
These are some additional resources to help you find what you need or answer your questions.
What Can We Do For You?
 We are your workforce partner to assist with various expansion and retention strategies. We can also help you with accessing grants aimed at upgrading the skills of your current workers, so that you retain talent and become more strategically positioned in the competitive marketplace.
Through our career center you have access to a number of high-quality Employer Services and to thousands of job seekers. Services include:
Listing your company's job openings
Pre-screening applicants for your company
Employer on-site recruitments
Labor market information
Creative staffing solutions
For a complete listing of Employer Services, please visit the career center's employer section located at the website below.
Contact us with any questions you may have.
I wanted to take this opportunity to thank you and your team for all of the support you and your team provide to me while I hold open recruitment hours at your Fall River Career Center.  If we were asked to describe Fall River's Career Center, words like professional, efficient, genuine, helpful and engaging come to mind.
To date, our hiring process has been a success.  This is due largely to the coordinated effort to facilitate and arrange Industry Briefings, computer access, hiring events and employee orientations in a timely, thoughtful and professional manner.